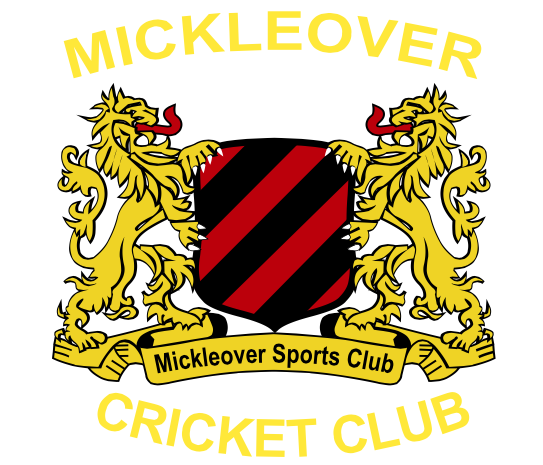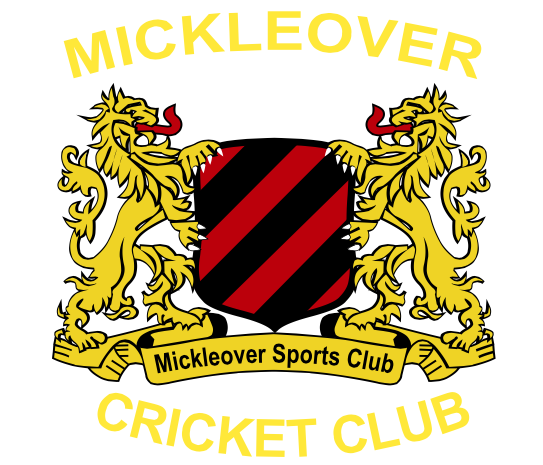 Mickleover Cricket Club
Station Road, Mickleover, Derby. DE3 9FE
Mickleover Cricket Club is located on the north-west outskirts of Derby at Mickleover Sports Club. Established in 1869, the club has a proud history and is 150 YEARS OLD this year. We are planning some special celebrations! [ More about the history of Mickleover Cricket Club ]
The clubs boasts three senior teams playing in the Derbyshire County League. We have a vibrant successful junior cricket set-up with junior teams ranging from KWIKS (yr 3/4) through to U17 level.
Looking for Mickleover Sports Football Club, not cricket? See Mickleover Sports Football Website
CLUB INFORMATION
OWIZZEEE!

Our Chairman's weekly newswire!
[Last Updated 11 Jan 2019]

The World Famous Mickleover Cricket Club newsire keeping you informed of the latest club news & events.

Please contact any member of your club committee if you have any queries or you can help in any small way. Remember it is your club!

WINTER NETS & TRAINING 2019

U17s/U15s training will be held on Monday nights 7-9pm.
U13s/U11s training will be held on Tuesday nights 6-8pm.
Both take place at Derby Moor Academy's Sports Hall, Moorway Lane, Littleover, Derby DE23 2FS.
Come along for a taster session - 1st session is free.
Each session is run by ECB Qualified Coaches
IMPORTANT DOCUMENTS & INFORMATION
FUND RAISING/SPONSORSHIP
We are raising funds to provide a much needed upgrade to our outdoor Nets and facilities for the benefit of all our members. We are looking for sponsors - big or small to support us. Please contact us about sponsorship opportunities.
SOCIAL MEDIA / FACEBOOK LINKS
Our main facebook group is available for anyone to view and use, you can reach it here: Club/Senior Facebook Group
Our junior section facebook group is closed for Safeguarding reasons and is only open to coaches, club officials, parent/carers of current junior members & junior members themselves. You can apply to join this group here: Junior Facebook Group